Staff selection commission Jobs are always considered as one of the prestigious Jobs in India. SSC is the second preferred exam after UPSC to recruit a large number of vacancies all over the country. The candidates who are recruited through SSC receive lots of benefits like Salary, Reputation and other allowances as per the position. This is also a big reason that the young generation is getting diverted towards Central Government Jobs.
Staff Service Commission (SSC) is an organization which mainly conducts competitive exams for recruitment to the post of Group B and C Posts in Ministries, Subordinate offices and department of Government of India and there are many online job portal where you can SSC apply online. SSC CGL Exam, SSC CHSL Exam, SSC Steno C and D Exam, SSC Junior Engineer, SSC CAPF Exam, SSC GD Constable Exam, SSC Junior Hindi Translator exam are some of the major competitive exams SSC conducts all round the year. Apart from this, SSC also conducts various departmental exams at regular intervals.
The Commission consists of 9 regional as SSC NR, SSC CR, SSC SR, SSC MPR, SSC NWR, SSC KKR, SSC WR, SSC NER, SSC ER and many sub-regional offices to assist in the conduct of Exams.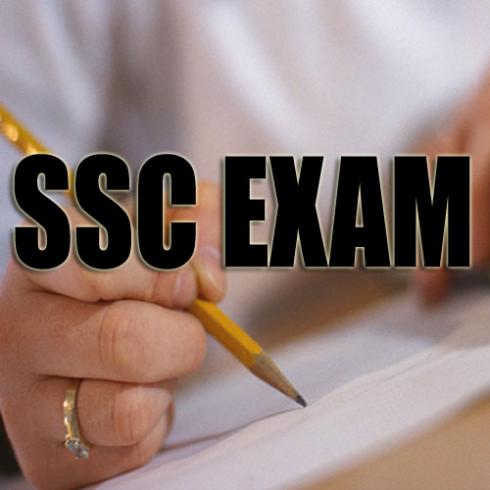 SSC recruits aspirants to the government organizations in two ways i.e. through exam or without exams. staff selection commission exam for the posts of Group B and C including assistant, Inspector, Junior Accountant and Accountant, Sub-Inspector, Auditors and other various Posts. Similarly, there are various departments in which SSC do not conduct exam i.e.  for Halwai, Cleaner, Junior Chemist, Stockman, Handicrafts, Farm Manager, Teachers and few others.
12th passed candidates can appear for SSC CHSL Exam, SSC GD Constable Exam, SSC Steno C and D Exam and other posts which are not based on exam like Craft Engineer, Group Instructor. The candidates with Graduation Degree can apply for SSC CGL Exam.
The candidates who wish to appear in SSC competitive exams but do not know the procedure and eligibility criteria, this article may help you in finding your type of job.
SSC has already released the examination calendar for forthcoming exams.The examination calendar carries forth the important dates of all the important exams to be conducted by the commission in the coming time till March 2019. Date of Advertisement, Closing Date of Application and Date of examination is included in the sheet with different coloums along with the name of the examination maintained in a row. Staff Selection Commission recruits candidates for various government departments and for different posts as the vacancy demands in these offices. The recruitments are made for different profiles and thus needs different skill sets while preparing in part of the aspiring candidates who want to join the government sector through the help of these examinations. Though, the candidates need to be aware of the fact that there is tough competition for the posts on offer by the commission. The commission offers job opportunities to people who have completed their 10+2 and Graduation from recognized boards/Institutes/universities. The numbers of applicants are keeping rising every year and thus the level of competition too is soaring high. Amidst this heavy competition, the candidates can only make through to the selection procedure through dedicated practice and precise approach towards it.